Update Coming Soon!

Jabber: benad84@myjabber.net
AIM: benad84
MSN: benad84@hotmail.com
Yahoo!: benad84
ICQ: 54325132
Pile Of Junk
Have to put this somewhere for now...
Electronic Styles Map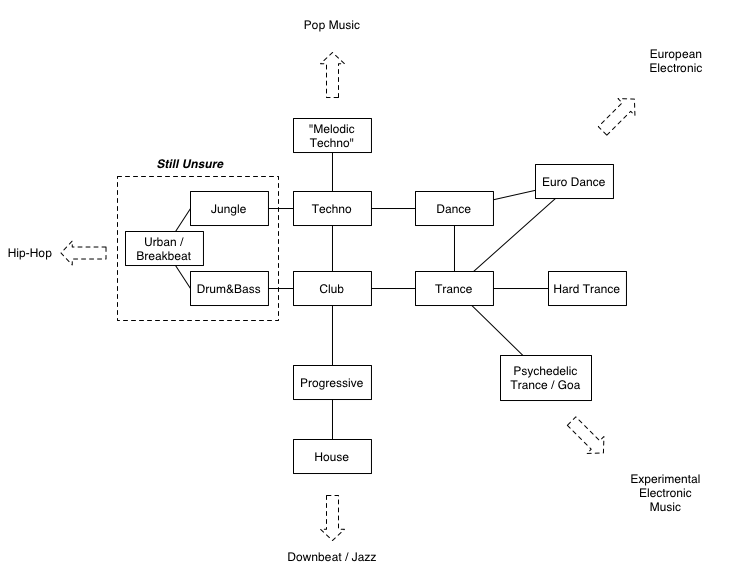 Old school. Orbital, Prodigy (old ones, now Jungle?), blue amazon...
Delerium, others?
Oakenford, PvD, most vocals, Delerium ("Odyssey - The Remix Collection"), "Ministry of Sound" label...
Dave Seaman (GU 012, 016), Nick Warren, most DJs, XTC Radio
Oakenford, PvD, Ministry, Groove Radio
PvD, others?
PvD, BT, others?
philosomatika.com
Dave Seaman (GU 022), Nick Warren (GU 024 CD 2), Danny Howells
Danny Howells (almost), Nick Warren (almost)
Prodigy?, StaticBeats Jungle?, other?
Urban Drop radio?
radioioBEAT?